Contact Us
We're proud to be a part of an industry that focuses on the needs of our members and communities across the country and we welcome the opportunity to build relationships with you. We are always available to answer questions and discuss new business opportunities.
For member specific feedback please use our Member Feedback page.
For business inquiries, contact Benjie Alexander, Chief Administrative Officer at 678-510-4600.
Contact Us Form
Get in touch with Southeastrans.  Complete our online contact form and a Southeastrans representative will respond ASAP.
Corporate Office
Southeastrans, Inc.
4751 Best Road, Suite 300
Atlanta, Georgia 30337
678-510-4600
Arkansas Office
501-954-8900
Georgia Office
678-510-4600
Indiana Office
317-613-0820
Media Inquiries

Keith Sutton
Marketing Manager
404-305-3501
ksutton@southeastrans.com
Washington D.C. Office
202-450-5089
Tennessee Office
423-893-8282
.
.
Louisiana Office
225 726-2790
Virginia Office
678-510-4600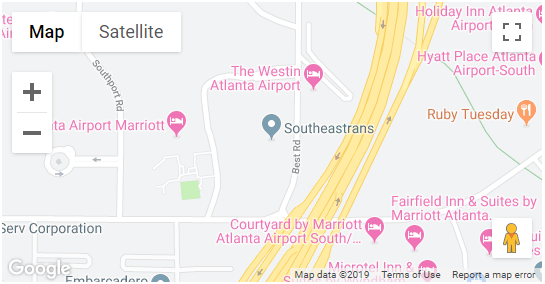 Corporate Office
Southeastrans, Inc.
4751 Best Road, Suite 300
Atlanta, Georgia 30337
678-510-4600