About Arkansas Non-Emergency Medical Transportation (NEMT)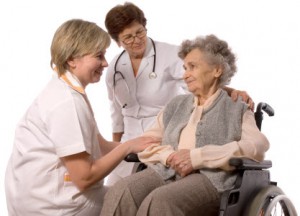 Transportation is provided to Arkansas Medicaid Members who require transportation assistance to Medicaid-billable healthcare services and have no other means of transportation. Southeastrans arranges transportation for all Arkansas Medicaid Members residing in counties located in Regions A, B, C, D, and G of the State.
Call Southeastrans to arrange non-emergency medical transportation services to covered medical services at least two (2) days in advance of the appointment date. You can schedule up to 30 business days in advance. Use the telephone numbers listed below to schedule, change, or cancel transportation.
Region
Phone Number
Region A
1-888-833-4136
Region B
1-888-833-4128
Region C
1-888-833-4130
Region D
1-888-822-6155
Region G
1-888-833-4135
Facility Line
1-855-223-1227
Provider Line
1-855-223-1226
 AR EIDT ADDT line
1-888-833-4127
Hours of Operation:
8:00am-5:00pm CST Monday-Friday
(Closed on State Holidays)
After-hours calls are answered by the Atlanta Call Center.
Methods of Transportation
Southeastrans, Inc. offers three convenient methods of transportation for our members:
Van /Sedan/Wheelchair Accessible Van
Public Transportation
Fuel/Gas Reimbursement
Making Transportation Arrangements
When scheduling transportation, please have the following information ready for the Customer Service Representative when you call:
Member's full name, phone number, address, date of birth and county of residence
Member's Medicaid number as it appears on their Arkansas Medicaid card or Member's social security number & date of birth
Specify any special needs (oxygen, escort) when you schedule the appointment
An emergency contact's name and phone number
Destination information – address, phone number, doctor's name, type of appointment, and name of the medical facility that you are being transported to
Member's mobility status (walking or wheelchair)
Please review the Rider's Guide for additional information and frequently asked questions.
Baxter, Benton, Boone, Carroll, Madison, Marion, Searcy, and Washington.
Cleburne, Fulton, Independence, Izard, Jackson, Sharp, Stone, Van Buren, White, and Woodruff.
Clay, Craighead, Crittenden, Cross, Greene, Lawrence, Mississippi, Poinsett, Randolph, and St. Francis.
Conway, Crawford, Franklin, Johnson, Logan, Perry, Polk, Pope, Scott, Sebastian, and Yell.
Faulkner, Lonoke, and Pulaski.
Cindy Washington
Director of Operations
Leighann Staggers
Call Center Supervisor
501-954-8908 | lstaggers@southeastrans.com
Southeastrans Arkansas Office
11 Corporate Hill Dr. Little Rock, AR 72205
501-954-8900