Transportation Providers are required to receive training in the following areas:
Customer Service
Customer Service
Communication Skills
Complaints/Investigations
HIPAA Privacy Requirements
Business Associate Agreements
Title VI Requirements (Civil Rights Act of 1964)
Non-Emergency Medical Transportation Concepts
Gatekeeping
Utilization Review
Sensitivity Training
ADA Requirements
Mental Health and Substance Abuse Issues
Driver/Attendant Standards & Conduct
Wheelchair/Stretcher Training
Pre-Trip Assessment
Wheel Chair Safety
Components & Assemblies
Securing the Wheelchair
Securing the Occupant
System Care & Maintenance
Hands-On Training
Stretcher Operation & Safety
Passenger Assistance
Defensive Driving & Transporting Passengers with Special Needs
Defensive Driving – National Safety Council
AAA Driver Improvement Program (TN)
Vehicle Inspection
Cushion Safety
Reading Traffic Patterns
Special Considerations
Passenger Assistance
Collision Reporting
Risk Management
Medic First Aid/CPR
Adult First Aid/CPR
Basic Plus AED
Spill Kit/Bloodborne Pathogens Training
Mobile Technology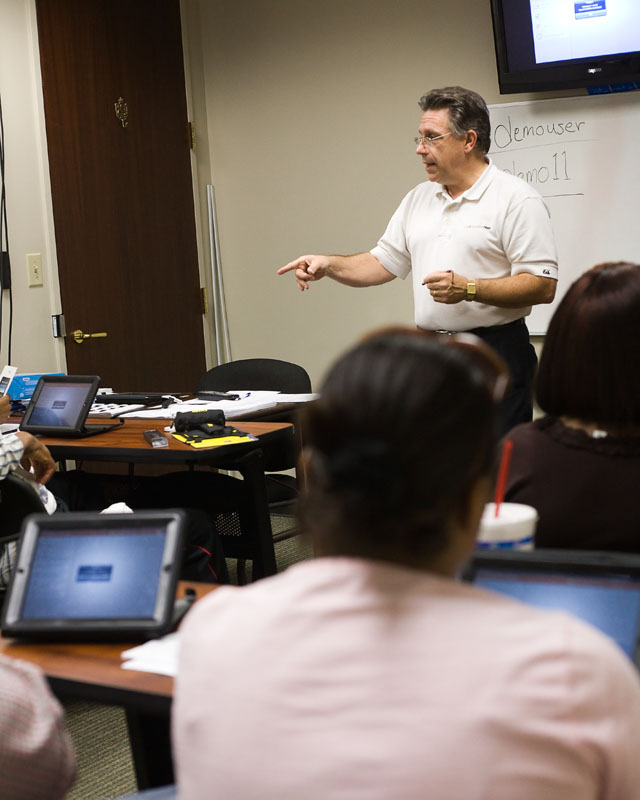 We welcome both Providers and Volunteer Drivers to experience the SETI Difference!
Delivering quality transportation is the essence of our business; therefore, we consider our network of contracted transportation providers to be the heartbeat of our operation. Southeastrans, Inc. contracts with over 350 NEMT Providers, credentials over 3,500 NEMT authorized vehicles & drivers, and transports over 3.6 Million trips annually (one-way). (Note: Southeastrans does not guarantee a contract and strongly discourages prospective providers from expending funds for vehicles, insurance, or other contract requirement items prior to formal acceptance into Southeastrans' transportation provider network.)
Credentialing Process
We begin our partnership with each prospective Provider through the completion of a four-step credentialing process. Providers are asked to (1) complete and submit a Request for Qualifications application, documenting all drivers & vehicles, (2) submit all required business documents, (3) participate in vehicle inspections & driver training, and (4) attend a NEMT Provider orientation.
Step 1 | Submission of Request for Qualifications Application, Driver & Vehicle List
All interested transportation providers must complete and submit a Request for Qualifications form, Driver List and Vehicle List.
• Southeastrans will review applications to determine if there is a need for new transportation providers in the region where you are located.
• If a need exists within your service area, Southeastrans will contact you for an interview and request that you proceed with Step 2 of the application process.
Step 2 | Submission of Required Documents
If a need exists for transportation services in the proposed area, Southeastrans will request additional documentation to determine if your company meets Southeastrans' NET Provider contracting requirements.
• The additional areas of documentation include, but are not limited to, the following:
• Current business license
• Verification of liability insurance coverage
• Driver credentials
• Criminal background checks
• Current drug screens for all owners and drivers
Step 3 | Vehicle Inspections and
Driver Training
After the transportation company provides evidence of compliance with all contracting requirements, all vehicles under consideration to operate within Southeastrans' network must pass a comprehensive safety inspection.
• Southeastrans will schedule vehicle inspections once all the documentation requirements in Step 2 are fully satisfied.
• All drivers must successfully complete all required training (First Aid, CPR, Defensive Driving, Passenger Sensitivity and Customer Service Training, Spill Kit Training, Proper Lifting Techniques, Wheelchair Securement, and Driver Orientation).
Step 4 | NEMT Provider Orientation & Contracting
After all vehicles have passed inspections and all drivers have completed the required training, the owner of the transportation company must complete an NEMT Provider Orientation Session conducted by Southeastrans staff.
• This session covers all operational and contracting requirements. The NET Provider contract is signed at the conclusion of this one-day session