Congratulations to our Southeastrans employee Sharon Whitlock.
Oct 12, 2020  |  Atlanta, Georgia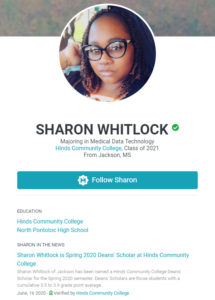 Congratulations to one of our Southeastrans employees, Sharon Whitlock. Sharon has received recognition while attending Hinds Community College in Jackson, Mississippi. She was selected as one of the Spring 2020 Deans' Scholars. Let's all give Sharon a big round of applause! Way to go Sharon! We're proud of you! Click here for more information.