Our Mississippi State Director writes..
Oct 16, 2020  |  Atlanta, Georgia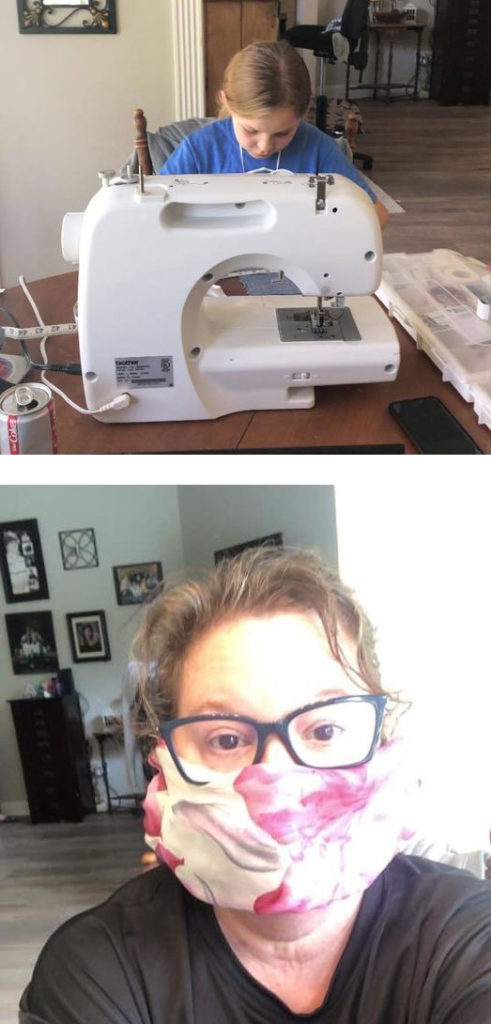 My son and daughter-in-law are ER nurses so while they're working 12-14 hour shifts, my granddaughters stay with me.
This is Kinley, 9 years old, who loves to sew. She has been sewing masks for her parents, their nurse friends, and her loved ones to protect them because she worries about them and, well, it's what she can do.
I told her I had to go to the pharmacy to check on my meds which have been held up during this mess, so she sewed Grammaw Tammaw a mask too. : ) Denim lined for safety, scarf cover so it can be sassy. #creativecommittedsafe